Deputy Mayor Vladimir Arsic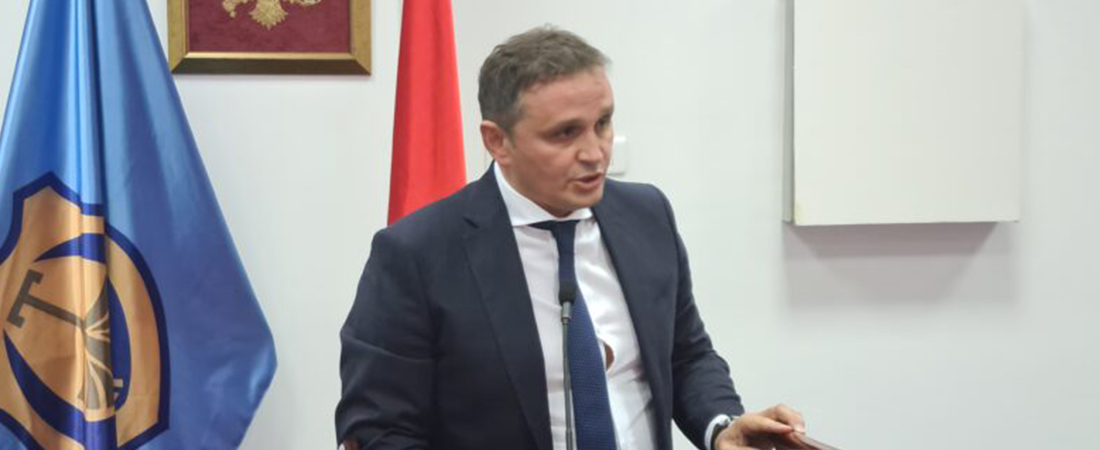 Deputy Mayor of Tivat Vladimir Arsić was born in 1975 in Kosovska Mitrovica. He finished primary and secondary school in Tivat. He graduated from the Faculty of Electrical Engineering, majoring in electronics and telecommunications. He graduated from the reserve officers' school.
He started his work and professional engagement in "Crnogorski Telekom" in 2000 as a system engineer for communication systems and information technology. He is one of the leaders in the development of broadband internet technologies, after which he was promoted to the main technical coordinator at "Crnogorski Telekom", at the time of the privatization of that company by "Deutsche Telekom" in 2006.
Since 2013, Vladimir Arsić has been engaged as a technical director in the company "Network Communication", and after that as an independent consultant on the improvement and development of telecommunication networks and services in the companies "Sat-Trakt" and "Walding" in Belgrade. He was a member of the council of the Agency for Construction and Development of the City of Kotor. He is a member of the Chamber of Engineers of Montenegro and a licensed engineer in the field of electrical engineering.
He started his political career in 2012, when he became a member of the local parliament in Tivat. He was the president of the municipal board of the Movement for Changes and Democratic Montenegro.
Since 2017, he has been performing the function of the Chief of the Cabinet of the President of the Municipality of Herceg Novi. He comes to the position of the vice president of the Municipality of Tivat from the position of the executive director of the communal company "Čistoća" in Herceg Novi.
He lives and works in Tivat with his wife Jelena and daughters Ivana and Jana.
jurisdiction
Coordination of work and monitoring of the state of the following bodies: