Mayor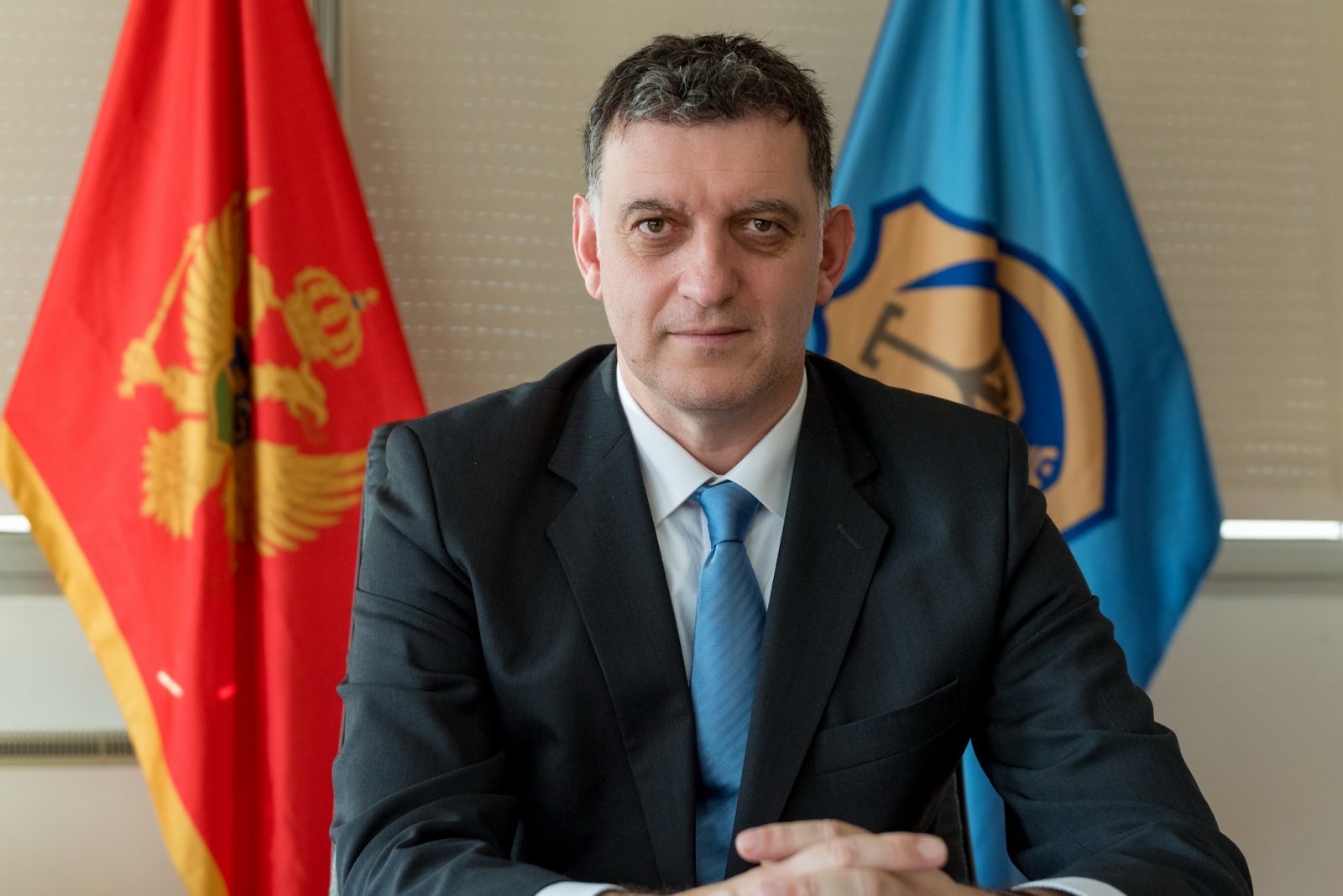 Zeljko Komnenovic, a professor of Serbo-Croatian language and Yugoslav literature, was born in 1971 in Kotor. He graduated from the Faculty of Philosophy in Nikšić, where he also attended postgraduate studies. The function of the president of the municipality of Tivat was preceded by a professional engagement in the position of director of Radio Television Herceg Novi.
Zeljko Komnenovic was a recognizable journalist of Radio Tivat for more than 20 years. He was also a correspondent for eminent media from Montenegro and the region: "Dan", Belgrade's "Politika", "Vijesti", "Blic Crna Gora", Radio "Svetigora", "Primorske novine"…
He has won several awards at Montenegrin radio festivals. He was a member of the main board of the Trade Union of Information, Graphic and Publishing Activities and the Trade Union of Media of Montenegro. From 2010 to 2012, he collaborated with the international network of investigative journalists SCOOP. He also participated in the Congress of World Investigative Journalists in Kiev in 2012. He is the organizer and reviewer of several books and publications, and he has published his texts in numerous domestic magazines, books and online publications.
From 2012 to 2020, he was the President of the Management Board of the NGO "Matica Boke" and the editor of all editions of "Matica" in that period. From October 2019, he was the executive producer of the documentary TV series "Na veslu priča – Boka". Since 2019, he has been the executive director of Radio Television Herceg Novi.
Željko Komnenović is married and the father of two children.
Obligations
represents the municipality
proposes regulations and other acts adopted by the Assembly
takes care of and is responsible for the execution of laws, other regulations and general acts, the strategic development plan of the municipality and other development plans and programs, as well as for the implementation of strategic documents of national importance
takes care of and is responsible for carrying out the delegated and entrusted tasks
submits a report on the condition of municipal property
decides on the alienation of property rights to real estate by direct agreement, in accordance with the law governing state property
determines the organization and manner of work of the local government, according to the obtained opinion of the chief administrator
appoints and dismisses the vice president of the municipality with the consent of the assembly
appoints and dismisses the chief administrator, heads of bodies, ie special services referred to in Article 69, paragraphs 1 and 3 of the Law
appoints and dismisses the chief city architect
appoints and dismisses the manager
submits to the Assembly an annual report on its work and the work of bodies and services referred to in Article 69 of the Law by March 31 of the current year for the previous year
directs and harmonizes the work of bodies and services referred to in Article 69 of the Law and public services, for the purpose of more efficient realization of their functions and better provision of public services, on which it adopts appropriate acts
gives consent to the act on internal organization and systematization of bodies and services from Article 69 of the Law and Public Services
performs administrative supervision over the work of bodies and services referred to in Article 69 of the Law and public services
adopts acts within its competence and acts in the execution of transferred and entrusted tasks, unless otherwise determined by a special regulation
he is responsible for the execution of decisions and other acts passed by the Assembly and passes acts for their execution
adopts acts which ensure the execution of the municipal budget
adopts the personnel plan
adopts an integrity plan
adopts an annual training plan for local officials and employees
performs other tasks determined by law, the Statute and other acts of the municipality
Work reports
Annual report on the work of the mayor and the work of local government bodies and services for 2018 year detaljnije
Annual report on the work of the mayor and the work of local government bodies and services for 2017 detaljnije
Annual report on the conduct of administrative matters within the competence of the municipality of Tivat for 2018 year detaljnije
Annual report on the conduct of administrative matters within the competence of the municipality of Tivat for the period from 01.07.2017. to 31.12.2018. detaljnije
Report on the work of the President of the municipality and the realization of local self-government functions for 2016 dalje
Report on the work of the President of the municipality and the realization of local self-government functions for 2015 dalje
Report on the work of the President of the municipality and the realization of local self-government functions for 2014 dalje
Report on the work of the President of the municipality and the realization of local self-government functions for 2013 dalje 
Report on the work of the President of the municipality and the realization of local self-government functions for 2012 dalje
Report on the work of the Mayor and the exercise of local self-government functions 2012 Report on the work of the Mayor and the exercise of local self-government functions 2011dalje
Report on the work of the President of the municipality and the realization of local self-government functions for 2010u dalje