The Chief Administrator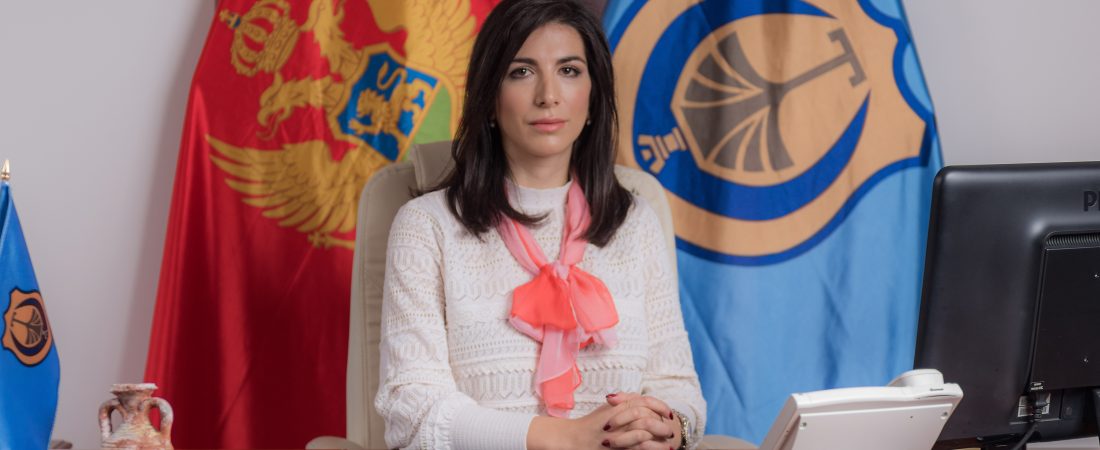 Marija Sijerković, Chief Administrator of the Municipality of Tivat, was born on April 10, 1986 in Dubrovnik. She finished elementary school in Tivat, and high school in social sciences and language in Kotor. She graduated from the Faculty of Law of the University of Montenegro, after which she completed a master's degree in criminal law. After an internship, which she completed partly in the judiciary and partly in the legal profession, she passed the bar exam in 2011. She also passed the notary exam.
Within the legal profession, he has many years of experience in both the private and public sectors. In addition to the work as an executive director in several companies in the private sector, from 2014 to 2017 she worked as a lawyer in the company Adriatic Marinas d.o.o., which leads one of the most important projects in Montenegro – Porto Montenegro. In the public sector, she worked as a legal representative of the Municipality of Tivat before judicial and state bodies.
In January 2017 she was appointed the Chief Administrator of the Municipality of Tivat, by the Assembly of the Municipality of Tivat. At the same time, she was elected by the same body as the president of the Municipal Election Commission of Tivat, a position she still holds today.
jurisdiction
In accordance with Article 77 of the Law on Local Self-Government ("Official Gazette of Montenegro", No. 2/18), the Chief Administrator is competent to:
performs the tasks of the second instance body in administrative matters within the competence of the body and special services;
coordinates the work of bodies and services, in performing tasks that require mutual cooperation (preparation of regulations, action plans, strategic development plan of the municipality and other development plans and programs, preparation of reports on their implementation and professional information materials, reports on law enforcement, municipal regulations etc.);
gives an opinion on the act which determines the organization and manner of work of the local government;
gives professional instructions and work instructions to bodies and services, for the purpose of proper application of laws and other regulations;
prepares an annual report on the conduct of administrative matters within the competence of the municipality;
submits to the President of the Municipality an annual work report and other reports at the request of the President of the Municipality;
performs other tasks determined by law, statute and acts of the mayor.
The Chief Administrator manages the Office of the Chief Administrator and is responsible for its work, adopts the rulebook on the internal organization and systematization of the Service and decides on the selection of candidates in the employment procedure and the rights and obligations of employees.